The stand your tank sits on is almost as important as the tank itself. Instead of heading out to the shop to buy a new one why not try building one for yourself? This way it will look the way you want it to and serve all of the functions you need.
When it comes to home building projects your measurements are essential. Before you begin, it is important to measure the length and breadth of your tank. Then you need to decide the height that you want your tank to be. Always remember that if you have any doubts measure again. You will need a few pieces of timber to use as legs, planks for the tops and sides. It is also important to remember to add supports into the cupboard because it will need to support a large amount of weight whe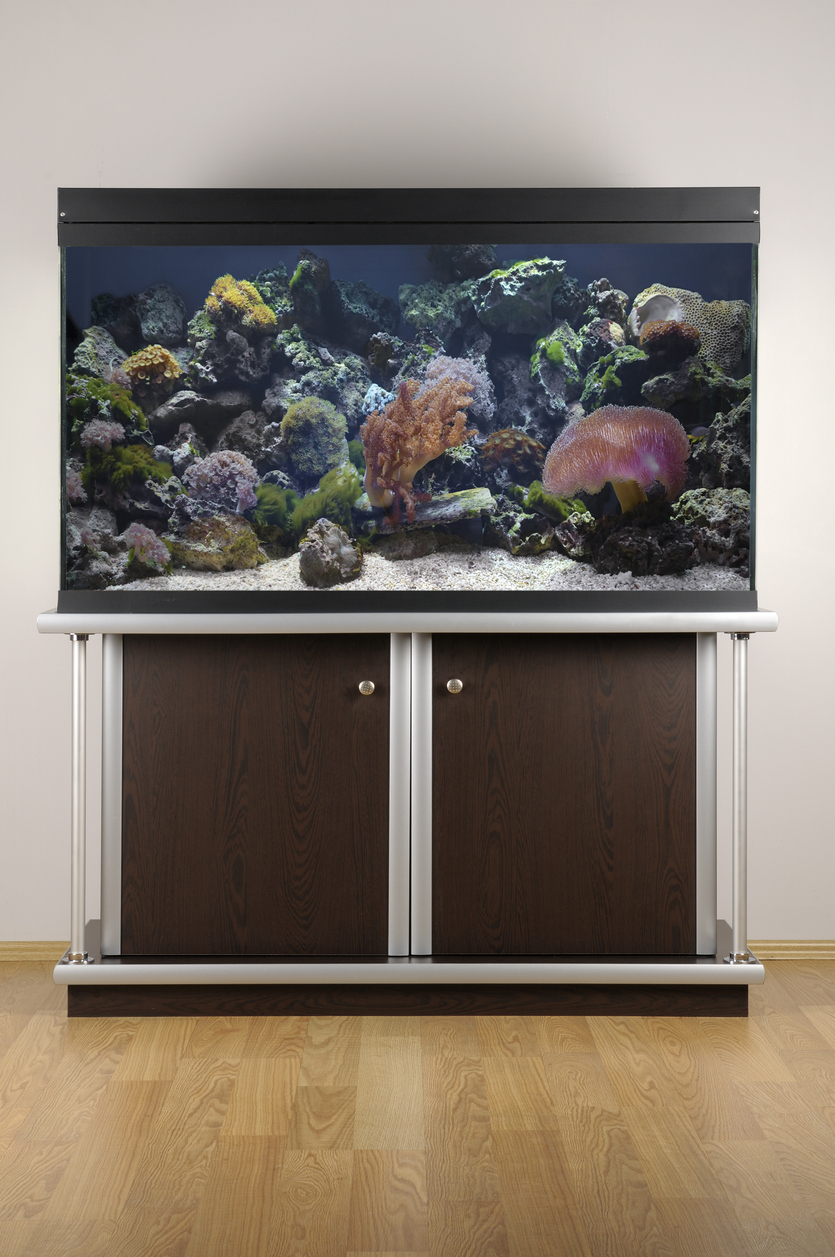 n you put your tank in place. A good idea is to add a tray to the edge of your project. This will help to prevent the tank from slipping out of place. A tank that is not firmly secured can be dangerous as it is easy to pull off.
You may want to consider looking for old cupboard doors at your nearest charity shop if you do not feel like building your own doors. You will also need hinges so that you can attach the doors to your stand for easy access to your storage. If storage is a priority you may also want to add a light to improve accessibility to external filtration systems and the other equipment you store beneath the tank.
This is an excellent project for your Sunday afternoon that will save you a large amount of money. All it takes is a few limited tools and supplies and the most basic of carpentry skills.