There are several reasons why you may be finding your precious pets floating lifelessly in your tank. Old age, stress, or physical injuries are some of the most common causes. However, if you do notice something going wrong in your tank you need to take immediate action.
Some species will tend to develop a condition known as new tank syndrome when placed into a new environment. This occurs because the water is not yet balanced and there may still be some residual chemicals lurking in the back of the tank. Fortunately, this is a concern that can be addressed easily. You need to take regular water samples to ensure that your tank has the appropriate levels of ammonium, nitrates, and bacteria. If you find that it is out of balance a simple water change will help your pets to thrive.
When you do change the water make sure that the changes are not too rapid. As sudden disruptions could cause your pets to go into a state of shock. To avoid this make sure that you are only removing two or three cups of water at a time. Then wait a few days before repeating the process. By following this procedure you are giving your pets the time to adapt to the ch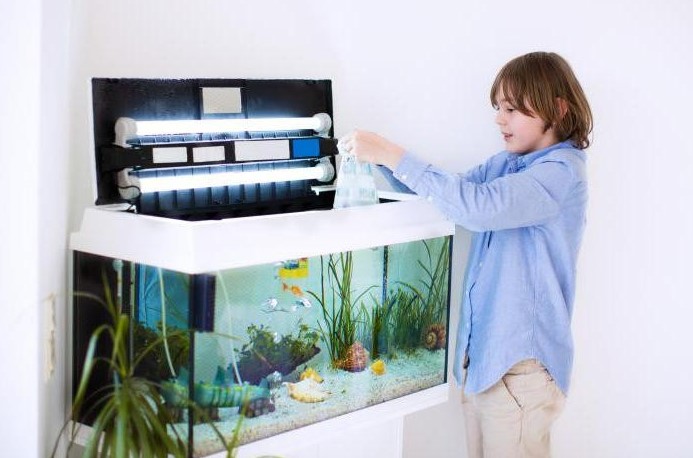 emical changes in their environment.
Another common reason why your pets will fail to thrive in their tank is that of fluctuations in the water temperature during the day. Invest in a high-quality water heater and set out some time each day to check it. It is also a good idea to place your tank in a sheltered area that is out of the sun and away from windows.
Once you have ensured that the tank is optimally suited to the animals you are keeping it is time to look at the way you feed them. These are animals that only need to be fed a day. If you are giving them three meals a day you may be contributing towards their demise. The leftover food sinks to the bottom of the tank where it gets stuck in the gravel and causes bacterial overgrowth.
Finally, you should always provide your tank with adequate protection. Tanks that do not have properly ventilated covers are vulnerable to a variety of toxins entering the water. Always keep your tank closed and make sure that you wash your hands properly before working with it.
Although it may be distressing to discover that your beloved pets are dying there are a variety of things that you can do to help them thrive. By keeping them in a good environment with the proper conditions and following a few simple steps your friends will stay healthy.